Cheshire and North Wales Land Chess Challenge
2002 Megafinal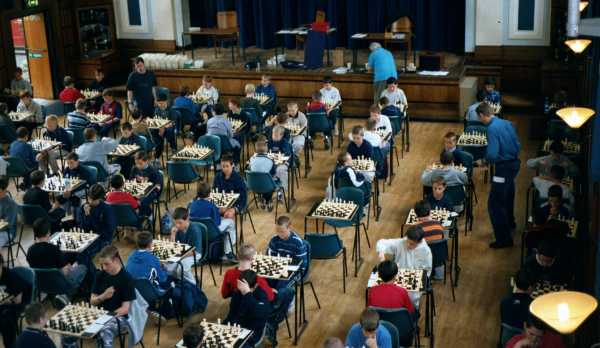 U10's, U11's & U13's in deep in thought.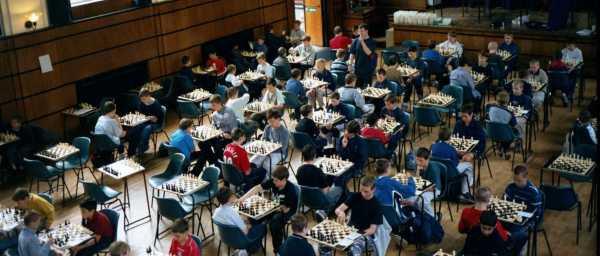 The scene in the hall

The briefing in the hall before round 3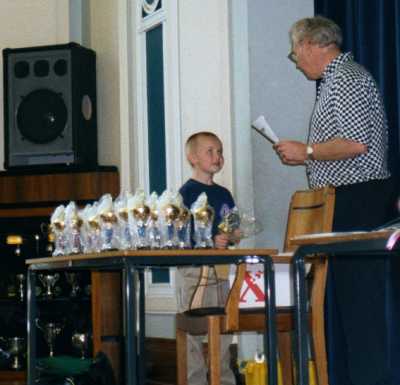 The Under 7 Supremo - Oliver collects his trophy from the EPSCA Chairman & Event Organiser George Davison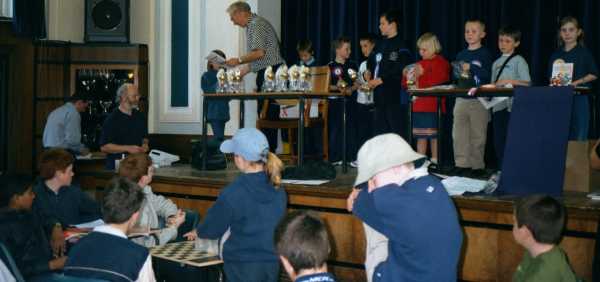 The Under 7's and under 8 Supremo's and the Girls Suprema's collect their trophies.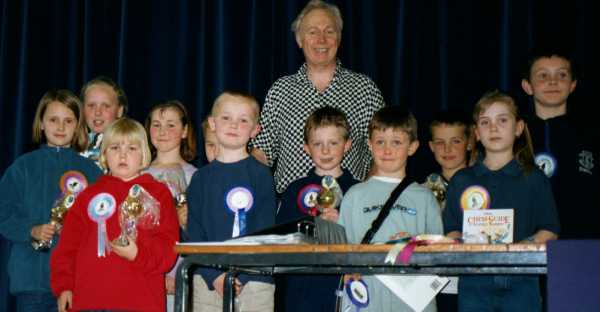 and the winners photograph....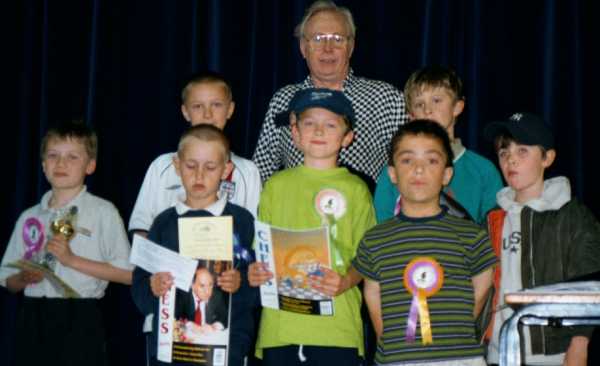 The under 9 qualifiers together with the Supremo George (left)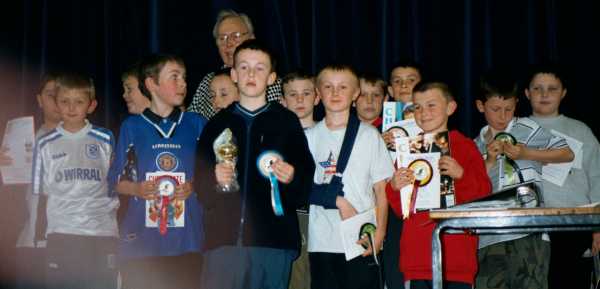 The Under 10 qualifiers with Suprema Joshua (front) and beside him (right) runner up Marcus
The under 12 qualifiers with Supremo Sam (2nd from left)
All photographs kindly supplied by George Davison